We're music nerds, archivists, journalists, sound artists, designers, event planners, techies, activists, and more. CFRU is a place to develop and hone the valuable skills you already have or develop new and unexpected skills. Follow the steps below and get started today!  If you'd like information about our board of directors, visit our board of directors page.
All volunteers must first attend a General Orientation Training. To get started, email the Volunteer Coordinator at volunteer@cfru.ca.


on-air programmer
things to do
Host a show!
Help with our news department or other programming collectives – Investigate; produce stories; collect interviews; write headlines.
Live-to-Airs
Interviews
In-Studio Performances
steps
On-Air studio TrainingProgramming and Policy with Christopher
Show Proposal
Optional but recommended trainings for programmers include: portable recorder training, production studio training, live-to-air training, and interview training. Also a good idea to take a detailed tour of the music libraries with Alex.

production assistant
things to do
Produce PSAs, Station IDs, and ads
Train others!Assist on radio shows
steps
Production training with Bryan
Optional Additional Training Sessions include scriptwriting, audio art-ing, advanced editing techniques, portable recorder training, and more

music library assistant
things to do
Review music
Compile Weekly Charts
Maintain Music Libraries
CD Labelling
Communicate with local bands

promotion squad
things to do
Organize Events
Design posters, logos, and signs
Distribute Posters
Represent CFRU at events
Recruit Volunteers

techie
things to do
Assist with Live-to-Airs
Repair Equipment
Studio Check-ups
Server/Website maintenance
donations
Any contribution is greatly appreciated!
Interested in non-english programming? Check out the polylingual programming initiative Click Here!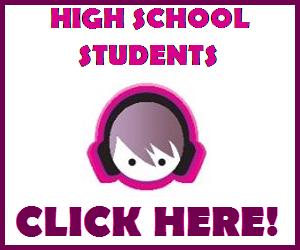 05
Our dedicated volunteers put over 10,000 hours into producing radio every year!
04
We support local artists of all kinds. Support us and you'll support them!
03
You believe in the importance of alternative media.
02
We provide airtime for voices and perspectives you won't hear anywhere else.
01
You believe in the power of 250 watts!
Partnerships and Event Support
We at CFRU Radio recognize that our station includes a talented and diverse community of volunteers, many of whom are involved in promoting events in the Guelph area.
We welcome the opportunity to support any events that reflect our mandate, and we encourage all volunteers to bring forward ideas for shared promotions and presentations.
Please note that all events co-sponsored by CFRU must receive approval from the station. All volunteers who wish to use the station's logo for an event or project must first receive permission from CFRU staff or the board of directors.