(CANADA SUMMER JOBS STUDENT POSITION)
Digital Music Library Assistant
(30 HOURS/WEEK / 8 WEEKS / $15.75/HOUR / MAY 28 to July 20 2018)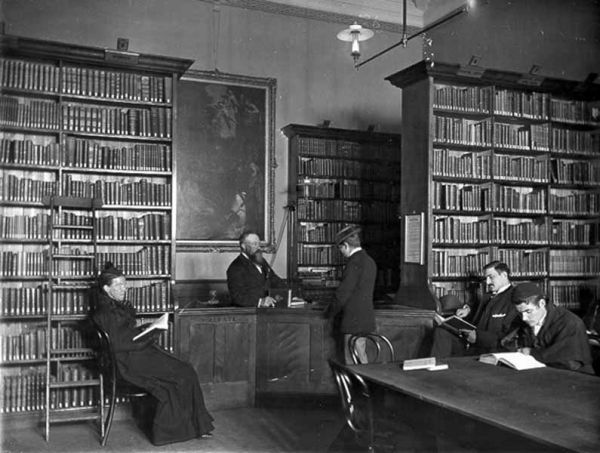 In accordance with a Canada Summer Jobs grant towards hiring registered and continuing students, CFRU 93.3 FM at the University of Guelph is seeking a Digital Music Library Assistant. CFRU is a volunteer-driven campus and community radio station, committed to broadcasting high quality, innovative, and entertaining music and spoken word programming, which serves as a distinct alternative to other available radio services.
Nature and scope:
CFRU is looking for an individual to assist with building a version of our extensive digital music library into iTunes in order to provide our volunteers with a more user-friendly system.  By transferring, tagging, and organizing files into designated categories (eg. genres, new releases, Canadian content etc.) the Digital Music Library Assistant will help make the process of finding and discovering appropriate music much easier. This improved usability will greatly bolster CFRU's ability to fulfill our mandate – providing exposure and promotion for local and underrepresented artists.
Duties:
The Digital Music Library Assistant will work with CFRU's Music Director to create a version of CFRU's digital music library in iTunes. This will involve:
– transferring large volumes of music files and ensuring each file is labelled correctly
– tagging music tracks with genres and additional comments according to CFRU's database
– creating and organizing dynamic playlists based on the genre and comment tags
– helping to maintain our library's database: correcting any typos, finding missing information, removing duplicate entries etc.
Qualifications:
– Post-secondary, full-time student between 15 and 30 years old with Canadian citizenship and registered to attend school currently or in the upcoming academic year
– very detail oriented
– experience and comfort using iTunes
– experience and comfort using a Mac computer
– excellent communications skills (verbal and written)
– proficient typing skills
– self-motivated and manages time well
– highly organized
– quick learner and able to follow instructions accurately
Assets:
– an avid interest in music and radio
– familiar with campus & community radio
– experience in data entry and database maintenance
– experience working/volunteering for not-for-profit organizations
CFRU Radio is an employment equity employer. All qualified candidates are welcome. Preferences will be given to and applications are encouraged from all equity-seeking individuals including people of color, Indigenous peoples, people living with disabilities, women, working class people, queer and/or trans people (an umbrella term recognizing many identities outside of the gender binary, including but not limited to: transgender, transsexual, Two-Spirited, genderqueer, gender-fluid, etc.)
This is a 30 hours/week position for an eight week term beginning May 28 and ending July 20, 2018 and the wage is $15.75 per hour. Only full-time students between 15 and 30 years old with Canadian citizenship and registered to attend school currently or in the upcoming academic year will be considered for this position. This is not a unionized position.
To apply, please send your CV, and cover letter, to info@cfru.ca by Monday May 21, 2018 at 12:00 PM with "2018 CFRU Digital Music Library Assistant Position" in the subject line.